Welcome to Physical Education at Middlefork School

---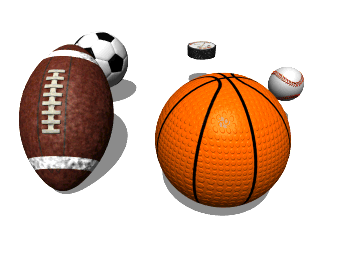 PE Teacher
: Mrs. Kasper
The Physical Education program atMiddlefork School is designed to provide students with fundamental and advanced motor skills, improve students'self-confidence, and provide opportunities for increased levels of physicalfitness that are associated with increased academic achievement. Additionally, our nutrition educationcurriculum promotes learning the ways that healthy eating and proper nutritionhelp prevent illness and promote growth and development.
Our ultimate goal in PhysicalEducation is to increase the physical competence, health-related fitness,self-responsibility and enjoyment of physical activity for all students so thatthey can become physically active for a lifetime.
K-3 OBJECTIVES
To foster a love for physicalactivity and play.

To develop and maintain asuitable level of fitness and health.

To develop coordination and bodycontrol.

To provide opportunities forincreased responsibility and leadership.

To offer a wide range of skills,games, fitness and dance experiences.

To provide an avenue forsocialization.

To develop a sense of fair playand cooperation within groups.

To acquire basic skills inactivities taught throughout the year.

To acquire needed safety skillsand habits.

To develop a desirableself-concept and effective self-image.


To experience goal-setting.
In Kindergarten, students have 20minutes of instruction, 3 days per week.
In 1st and 2ndgrade, students have 20 minutes of instruction, 5 days per week.
In 3rd grade, studentshave 30 minutes of instruction, 5 days per week.